About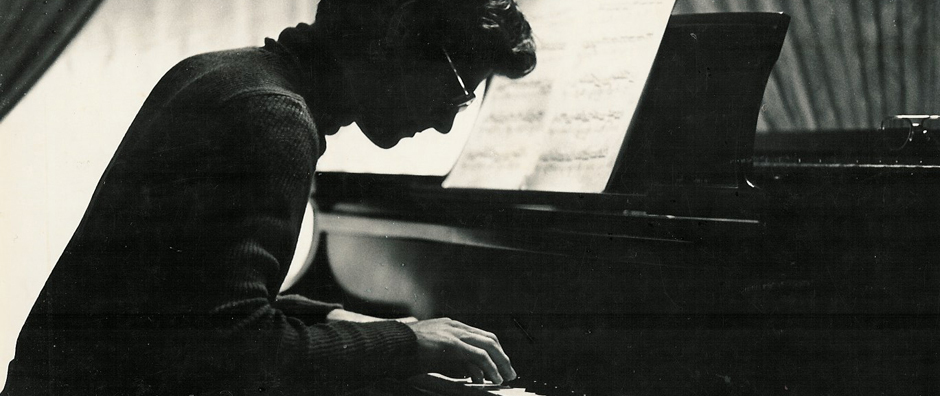 Known for his unique clarity of interpretation, meticulous attention to detail, and shading, pianist Lance Wiseman's robust tone, natural phrasing and poetic expressiveness resembles human speech.  He has pleased the most discriminating audiences with repertoire from the baroque to the present.  Impeccable attention to the score and stylistic authenticity form the foundation for interpretive depth which elevates the music to a new sensitivity and spiritual dimension while still preserving the composer's intentions.  His approach reaches a balance of clarity of interpretation and structure, combined with warmth and sensitivity, which has made him a favorite among learned and lay audiences alike!  Rhythmic vitality, phrase punctuation, and intricate detail of musical line are the pillars of his performances of the classical period; in the music of Bach and Scarlatti, he is distinguished for his adherence to score and style.  Here he is able to build excitement and vitality over the long term, sustaining the underlying driving rhythmic impulse with a crisp and shimmery technique while weaving a "tapestry" of interacting and equal voices.  Always fresh and vigorous in his approach, his performances of standard repertoire sound as if he is playing each composition for the first time.
Lance Wiseman has garnered an international reputation as an ambassador of the piano music with performances in Greece, Switzerland, Berlin, London, France, the United States, and a scheduled recital at Tianjin Concert Hall May 26, 2012.  His performances at major venues and symphony orchestras have earned critical acclaim with the Athens Voice commenting that he "Translates the composers' hidden treasures", the Neue Zuricher Zeitung (Zurich) noting his "sensitivity to express even the dreamily poetical", and Der Tagespiegel (Berlin) proclaiming his "considerable technical brilliance".  The Makedonia (Thessaloniki, Greece) said of him "(this) concert presages for him a priority in the range of the internationally known virtuosos of the world."
Among Lance Wiseman's concerto engagements, he has performed with the Thessaloniki State Symphony (Greece), Donetsk State Philharmonic (Ukraine), State of St. Petersburg (an orchestra of the St. Petersburg Philharmonic Society), San Francisco Chamber Orchestra.  Recital engagements have included the Berlin Conservatory, Wigmore Hall (London), Grand Hall of the Zurich Conservatory, Gloria Theater (Athens), Thessaloniki State Theater (Greece), Donetsk Philharmonic State Theater (Ukraine), Glinka Capella State Theater (St. Petersburg).
Besides being a virtuoso pianist, Lance is a superb music communicator.  His unique combination of lively introduction to musical pieces and instant connection with the audience makes him a favorite in community concerts.  When performing audience favorites, his playing "touches his audiences' hearts" every bit as much as in the most sublime masterpieces. Providing appropriate flair and humor, his programs with commentary are much in demand, shrewdly creating a musical experience filled with charm and fun.  This is demonstrated in his favorite classics recordings as well as his own transcriptions of operatic repertoire for the Piano Disc label, along with the following CDs on his own label "Lance Wiseman Recordings": Cunningham Piano Company Presents Lance Wiseman, Classical Music for Christmas, and "Give It Up" (his own original jazz).  Also included in his repertoire are short compositions which are based on famous Chinese folk songs.
Lance Wiseman's musical background has been unique.  At the age of fifteen, he was accepted into the Juilliard School, at that time the youngest to have been accorded this honor, where he coached as a scholarship student with Beveridge Webster. Upon receiving his Bachelor's and Master's degrees from Julliard, he was awarded second prize in the Emma Feldman International Piano Competition.  He has coached with legendaries Byron Janis and Rosalyn Tureck, being one of a chosen few to have been accorded this honor.  In 2001, he was the first American ever to be invited to adjudicate the Prokofiev International Piano Competition in Donnetsk, Ukraine.
In addition to standard performance venues, Lance Wiseman is interested in the following academic/teaching activities: master classes and lecture/recitals in conservatories; public or private music schools; individual student instruction for advanced students; seminars and lecture/concerts designed to enhance music appreciation, such as his recent performance on September 21, 2011 at the Visual and Performing Arts School of Youngstown, Oh., televised on WKBN tv -27 First News – Youngstown, Ohio.  He is interested in the following performing venues: solo concerts; soloist with orchestra,
Sample Standard Program Selections: Bach – Prelude and Fugue in d minor BWV 851(WTK vol. 1), Beethoven – Sonata op. 31 #2 ("Tempest"), Scriabin – Sonata #3 in f# minor, op. 23, Liszt – Hungarian Rhapsody in C# minor #2, Brahms – Variations and Fugue on a Theme by Handel op. 24.
Sample audience favorites: Chopin – Polonaise in Ab major op. 53 ("heroic"), "Minute Waltz",  Nocturne in Eb major op. 9 #2, "Revolutionary" Etude; Debussy – Claire de Lune; Liszt – Valse Oubliee, Consolation in D b #3; Grieg – Wedding Day at Troldhaugen, In the Spring Time; Schumann – Traumerei,  Portrait of Chopin (from "Carnival"); Lecuona –; Malaguena; Granados – Spanish Dance #5 (from Goyescas); de Falla – Ritual Fire Dance; Liszt – Hungarian Rhapsody in c minor #2
Lance's uniqueness as a performer manifests itself in his personal life as well with an avid interest Italian Renaissance painters, antiques and gardening.  Master gardeners, Lance and his wife Hong constantly labor together outdoors.  Hong specializes in culinary herbs while Lance specializes in rare perennials from various parts of the world, including persicaria "Painter's Pallette", tri-colored chrysanthemum, perennial aquilegia, and thermopsis caroliniana, a perennial lupine look-alike.  They have been married for over eleven years, having initially met at one of Mr. Wiseman's concerts.  Possessing a mutual love of Mozart, they were instantly attracted to each other, and it was love at first sight.